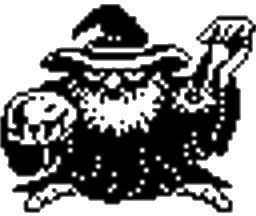 Dedicated to Excellence in Analysis of Futures Markets
Forex ...Precious Metals ...Energies....Grains...Softs...Livestock...Bonds..SP500
Experienced since 1979 and Serving Professional and Individual Futures Traders World Wide since 1988


A Little Discomfort
---
�Among the Hazards of Speculation the happening of the unexpected-
I might even say the unexpectable - ranks high�
- Jesse livermore
October 4th 1997
We all know the stock market looks and acts great, however there are some things that disturb me.
One of the darlings of years past.. Health Care companies are starting to show losses. Insurance companies that investested heavily in the health care industry are now trying to pass the 'hot potato' to someone else..one thing investors don't want to see is a severe decline in insurance firms.
In addition , my belief is that most high tech companies are reaching a point of diminishing returns and are going to struggle to keep up anticipated earnings ..most likely this will happen down the road...Money invested in the high Tech firms will probably move to other areas that offer a sizzle to the investor.. Crude Oil and Metals are prominent in this area, In fact Crude Crude just hit it's highest level since last May..Silver and Gold appear to be breaking out to the upside, reaching price areas that we have not seen in since the first quarter of the current year.
I say be careful here , this is not the time to be tossing your Pensions and Retirement dollars into the market
About six months ago the bond market went thru a period of discomfort as earning increases and unemployment dropped .. The working man felt that he could earn more and get better jobs.. remember all the stories ... Well its takes time for that to filter down to the Every Day Man. The results should appear in the econmic numbers shortly down the road....What will that do to the bonds ..scare the piss out of them..one reason not to buy bonds at the highs..If you want to Buyem ,let them pull back a bit...
Another more sublte reason is that low rates will foster higher prices in metals and energies and other commodities as Money looks to place Money somewhere other than the stock market and a low interest rates stimulate further economic expansion here and around the world.
Ignoring those facts All economist are bullish Bonds and Stocks . therefore all money available is thrown into the market by Corporations and Traders to justify their existance. Most Economists are happy to stick with the Crowd and be Wrong than take a chance and be Right. They rationalize that it is better to be wrong and not stick your neck out than take a chance of being Right.
The world invented Economists to make the Weatherman look good.
Lets take a quick look at the dollar...That Bull that has lasted for quite a while .. don't expect it continue forever... The Euro Countries and Far East Nations will Pull themselves out tof the hole and believe me they are a proud bunch ..,.the first thing they need to bring money in to their countries is stronger and stable Currencies in the mind of the Investment community...Look for that to occur Down the road....With bond yields falling , big money might begin looking elsewhere to earn top Dollars on Stashed Cash...Which I think has already begun.
In addition , I feel that we are at a Junction of our Socio Ecnomic Time frame... The other day an important Press Release from the U.S Gov't was a warning to other Nations to Clean up their act on food preparation for export ...pretty lame!
Administrations have been dealning with this for years...Why make it a headline .. Because All citizens will pay attention and agree , why even menmtion it now ? Because the apparent problems and public attention with Vice president Gore and Bill Clinton need to be defered for a bit...Cudos to the Public relations people ..Are the problems bigger than most think ?
If so ...What's else is on their minds. Find a little International Conflict somewhere? .What Goes Around Comes Around

Big markets take time to develop Big moves. If the Sleeping Giants of Commodities and JohnQ Public 's spending habits wake up at the same time watch out.! The inflation talk will run rampant...
We could see $ 30 Crude , $ 400 Gold .. and $6.50 Silver in no time as far as history goes 1-2 years and if Platinum ever gets over $ 475 and stays there ..it projects prices as high as $ 600 and beyond ..
If history is any guide to the future some markets are about due for a little discomfort.
What does one do ?

Buying Options on futures are a limited risk strategy and can be purchased just in case....
If you want real action------You can Buy Gold, Silver Futures, Patinum and Oil related Futures ..but they are not for everyone, only for those who have ice water in their veins.
Do you need more INFO or a strategy that combines both of the above?
If you are a paid Subscriber (I emphasize PAID), you should maintain a close liaison with my office. If you are Not a Subscriber, I suggest you become one and FuturesCom will keep you posted thru FuturesCom Investment Publications about money-making ideas in GOLD,SILVER CRUDE OIL and other Futures markets.
Above all one has to realize that all money making ideas have risk and are just ideas not a guarantee.
"The possession of GOLD has ruined fewer men than the lack of it". -----Thomas Bailey Aldridge"
Happy Trading

Bill
THIS WEBSITE CONTAINS THE VIEW AND OPINIONS OF THE AUTHOR, EXCEPT WHERE OPINIONS ARE ATTRIBUTED TO OTHER SOURCES. WRITTEN PERMISSION IS. REQUIRED PRIOR TO ANY DISTRIBUTION OR REPRODUCTION. FUTURES TRADING IS RISKY AND CAN CAUSE SUBSTANTIAL FINANCIAL LOSS. THE USE OF OPTIONS AND OPTION TRADING INVOLVES A HIGH DEGREE OF RISK. THE USE OF STOPS MAY NOT LIMIT LOSSES TO INTENDED AMOUNTS. SPREAD POSITIONS MAY NOT BE LESS RISKY THAN OUTRIGHT FUTURES POSITIONS. PAST RESULTS ARE NOT NECESSARILY INDICATIVE OF FUTURE RESULTS. SOURCES ARE BELIEVED TO BE RELIABLE BUT NO ASSURANCE IS MADE FOR ACCURACY. ADDITIONAL RISK DISCLOSURE IS AVAILABLE.